The market is constantly changing. What do I need to take into account? And what are appropriate solutions? These are also ongoing questions in the field of rewards.
The consultants at Bureau Baarda are happy to answer these questions because knowledge is a core value of ours. With the Baarda Salary Standard, our community, books and learning courses, we give substance to this.
Together, this allows us to stay ahead in our field.
We keep our customers constantly informed. Without them having to pay extra for this. Every year, they receive the Baarda Salary Standard, containing all information on developments in the labour market. So our clients are always rewarded in line with the market.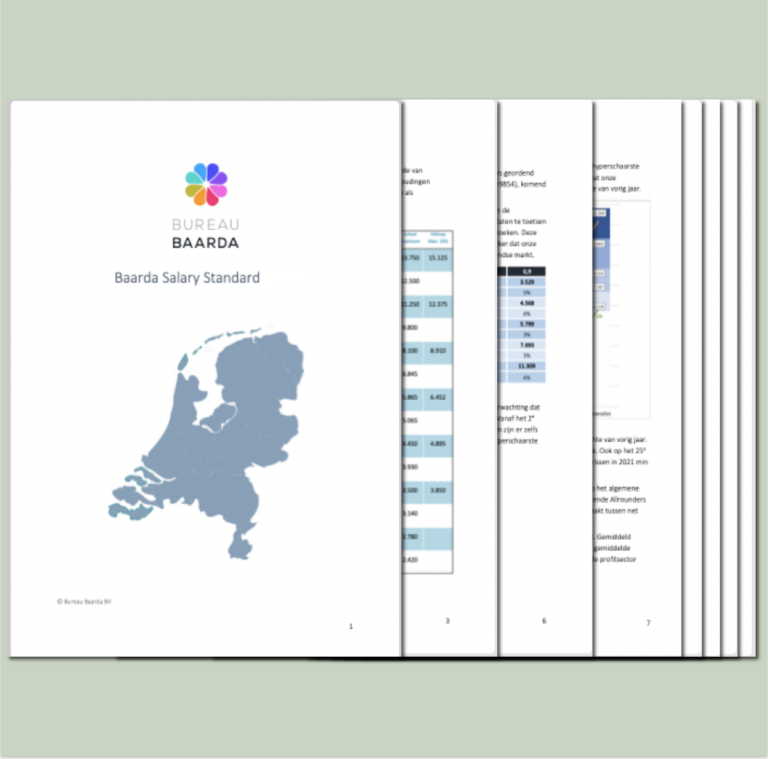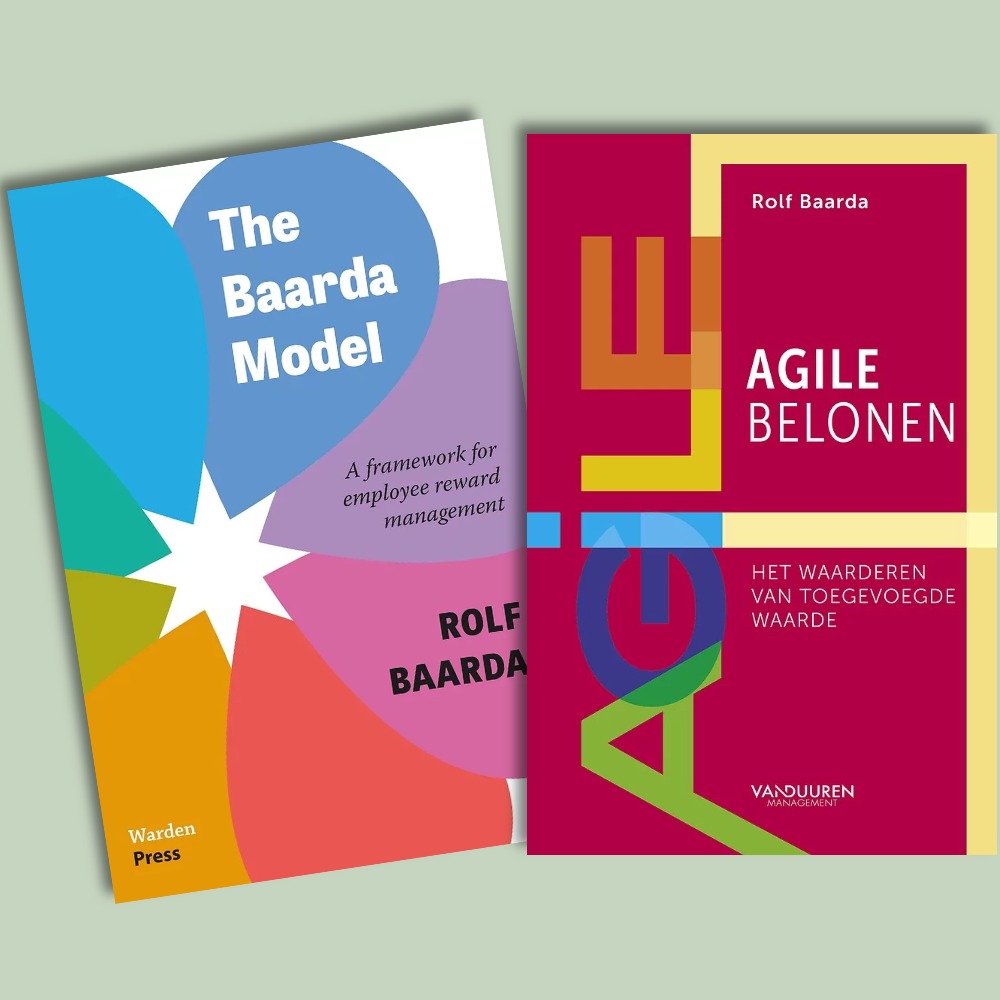 Read all about model Baarda in detail and at your leisure? And understand why reward and assessment are two separate processes? What the ideal reward package is for which type of company.
Then read the recently published book Agile Rewarding (in English translation: The Baarda Model) by Rolf Baarda.
We would like to share knowledge with our customers and ensure that we can learn from and with each other. For this reason, the community was set up. Any licensed customer can participate. This means you get access to the community app, you can participate in the (online) meetings and you can exchange knowledge and experience in the field of remuneration with other customers by asking, answering and sparring with each other. You can also find important information in the app, such as the Baarda Salary Standard.
If you are a client of Bureau Baarda and want to be actively involved in the Baarda community, sign up!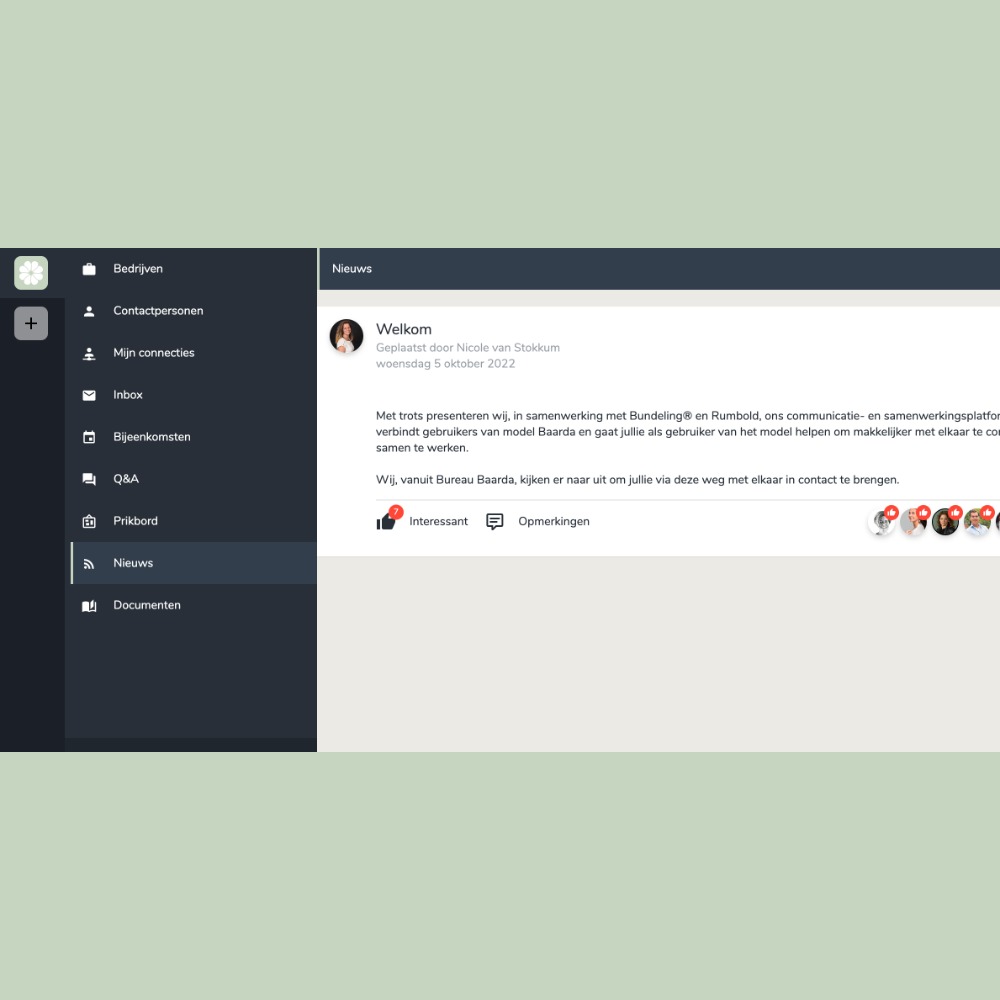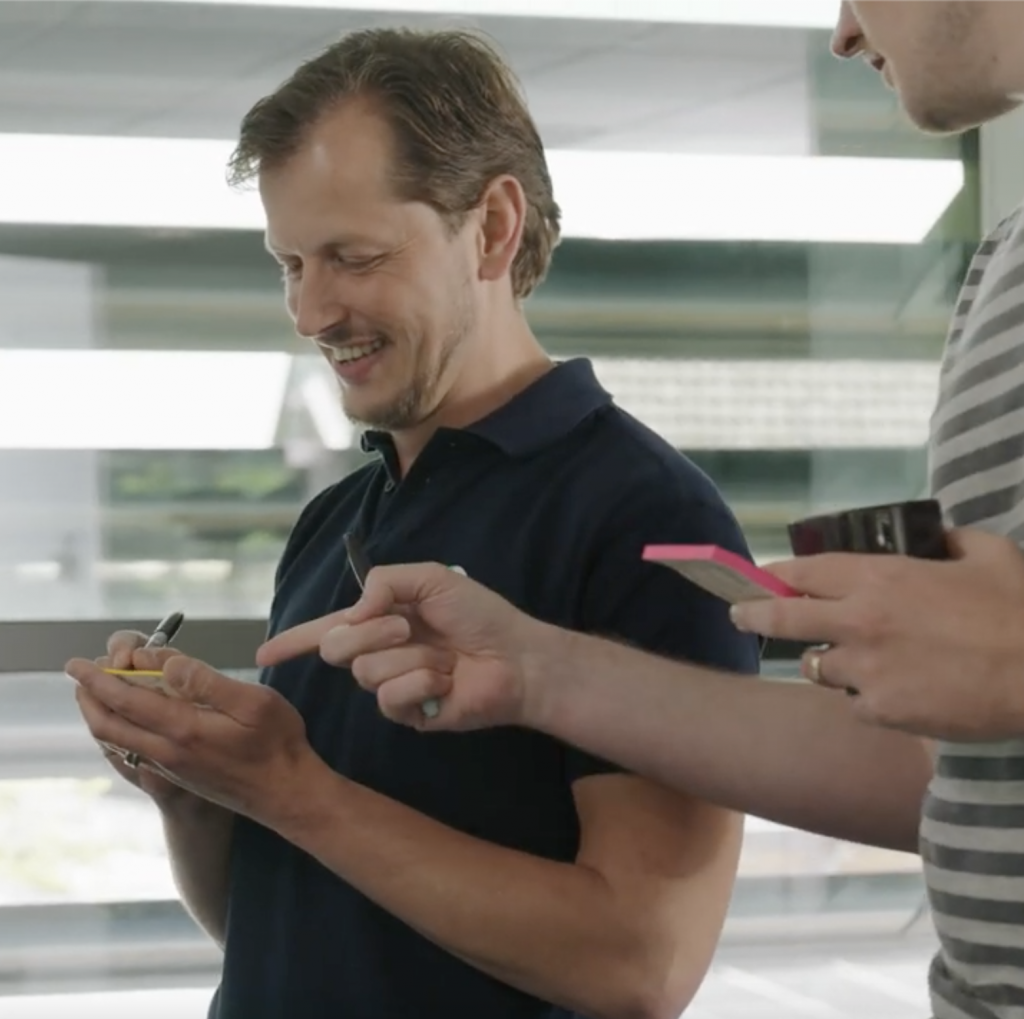 Our mission is to make clients as self-reliant as possible in valuing, developing and rewarding employees. To this end, we offer the following training courses:
Introduction Model Baarda (online training)
Baarda Expert training
Baarda Consultant training
The Introduction to Model Baarda is designed for employees and managers. This online training course will take you through the most important aspects of Model Baarda in a short time. The Baarda Expert training course is intended for HR Advisors who are the experts on job and employee valuation within their own organisations. This training can be followed by the Consultant training course. This trains participants to implement internal change processes.
Become a Baarda expert yourself?
With the Baarda Expert training course, we help our clients to get to grips with the model by means of an online module and a one-day physical training course and to understand what to look out for when applying it. This training course is therefore ideally suited for the HR Advisor to the HR Manager.
Would you like to know more about this? Then contact us using the form below.